5-day enduro or DH mountain bike camps in several Swiss resorts with accommodation and half-board included.
The ideal way to keep your children busy during the summer holidays or for anyone who wants to take their mountain biking to the next level.
ATV (mountain bike) camps are an exciting way to explore mountain trails and improve your ATV skills. They are suitable for sports enthusiasts, nature lovers and adventurers looking for a challenge.
During a camp you will have the chance to participate in specific training sessions for mountain bikers, led by experienced guides. You will also get advice on how to improve your technique and discover the best trails in the mountains. The guides can also help you determine your level and choose the best trails for your skills.
In addition to the sporting aspect, they are also an opportunity to connect with nature and experience outdoor adventures. The natural landscapes, panoramic views and clean air will provide you with an unforgettable rejuvenating experience. Camps are also an opportunity to challenge yourself and discover new horizons.
They are also an opportunity to build camaraderie with other cycling enthusiasts. You can get to know people who share your passion and have a great time together. This experience can also help you build confidence and feel safer on your bike, especially if you are a beginner.
There are many different types of ATV camps to choose from for different skill levels and preferences. You can choose a camp that suits your skills and expectations, and have a unique ATV experience. Whether you are a beginner or an experienced rider, you will find a camp that suits your needs.
These classes can also help you improve your fitness and endurance. Specific training for mountain bikers and mountain trails can help you train effectively and achieve your athletic goals.
Mountain bike camps are an exciting experience for cycling enthusiasts, nature lovers and adventurers looking for a challenge. They offer you the opportunity to discover the mountain trails, improve your skills.
You can find our mountain bike camp offers for the summer of 2023 below. Contact us if you would like to customize these offers or get more information.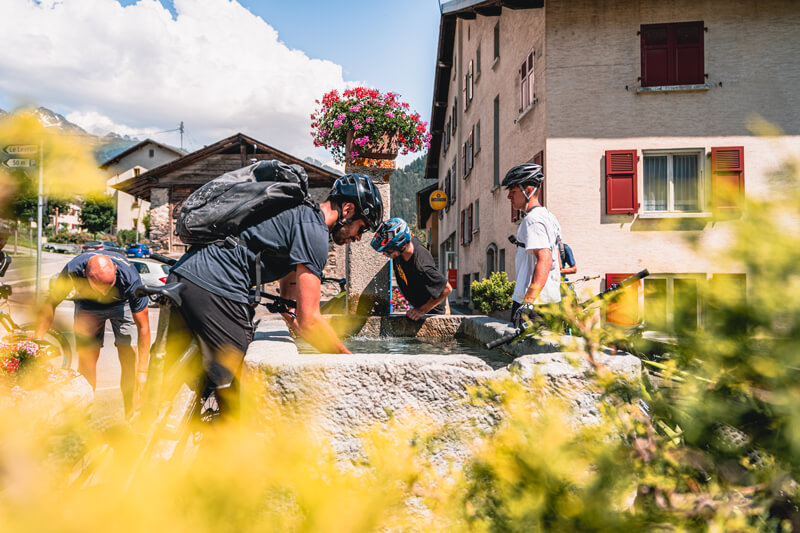 Discoveries
Our instructors will show you the most beautiful places in the region where your course will take place.

Quality
Our courses are organised and supervised by professional Swiss Cycling mountain bike instructors.

Security
Our instructors know how to adapt to your level to help you progress safely.