The Swiss Mountainbike School offers guided mountain bike tours in your area throughout Switzerland, in the Valais, Chablais, Ticino, Graubünden and the Bernese Alps.
At the Swiss Mountain Bike School, we take care to find interesting routes in every respect, so that the experience is not limited to mountain biking but can also be rich in cultural discoveries of the Swiss heritage, our goal being to create for you an interesting and rejuvenating experience, placed under the sign of adventure and discovery.
Browse through our offers to find the guided mountain bike tours that excite you the most! If you would like a personalised offer, you can also choose the difficulty of the route, the area you wish to explore and the approximate height difference you would like to achieve and we will design a route tailored to your level and type of riding and guide you safely through it. Larger groups will be managed by more than one guide to ensure the smooth running of the outing. If you are interested in a company outing on an electric mountain bike with team building activities, we have all the resources necessary to take care of your group from start to finish.
Treat yourself to a wonderful guided ride through the majestic landscape of the Swiss Alps with the Swiss Mountain Bike School!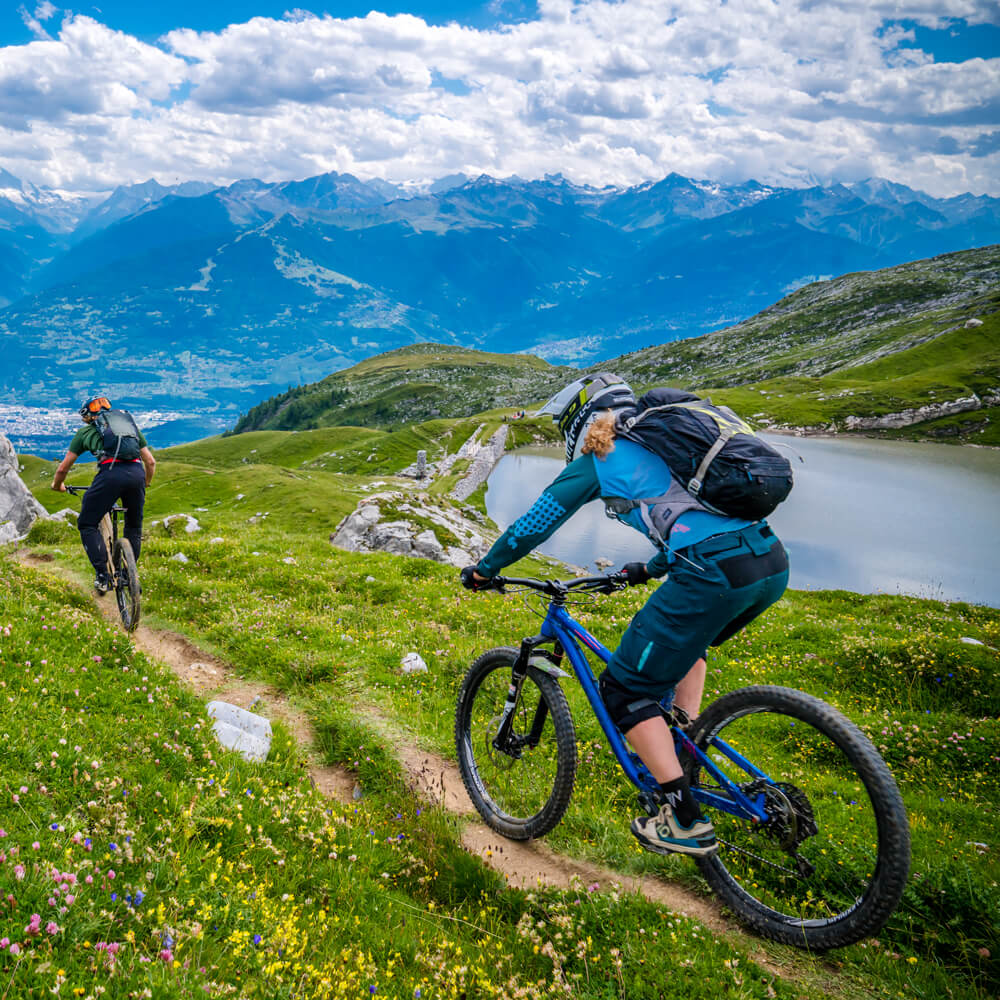 Discoveries
Our instructors will show you the most beautiful places in the region where your course will take place.

Quality
Our courses are organised and supervised by professional Swiss Cycling mountain bike instructors.

Security
Our instructors know how to adapt to your level to help you progress safely.
For special requests for guided tours and special mountain bike adventures.