The Swiss Mountain Bike School is committed to providing you with the best guides and instructors to meet your needs for guidance and progression.
Whether you are an experienced rider or a beginner, learning to ride a mountain bike in a bike park or in an enduro environment can be complicated and even dangerous if you don't have any guidance or coaching. Whether it's a matter of getting to grips with a new E-Bike or jumping the biggest doubles in the Bikepark, the Swiss Mountain Bike School is there to accompany riders in their learning process, from the first steps to the competition. In order to offer you the best advice, all our guides are trained by Swiss Cycling and hold a Swiss Cycling Guide and Instructor qualification.
The Swiss Cycling School also wishes to put its clients in touch with local agents who know the terrain and the routes best suited to the practice and learning of mountain biking. The Swiss Cycling Guide course is a course that teaches the professional skills of guiding and leading a group in mountainous terrain. Most of our mountain bike instructors also hold a mountain bike instructor's certificate, which allows them to give the best advice necessary for the progress and confidence of their clients in order to allow them to make the best progress.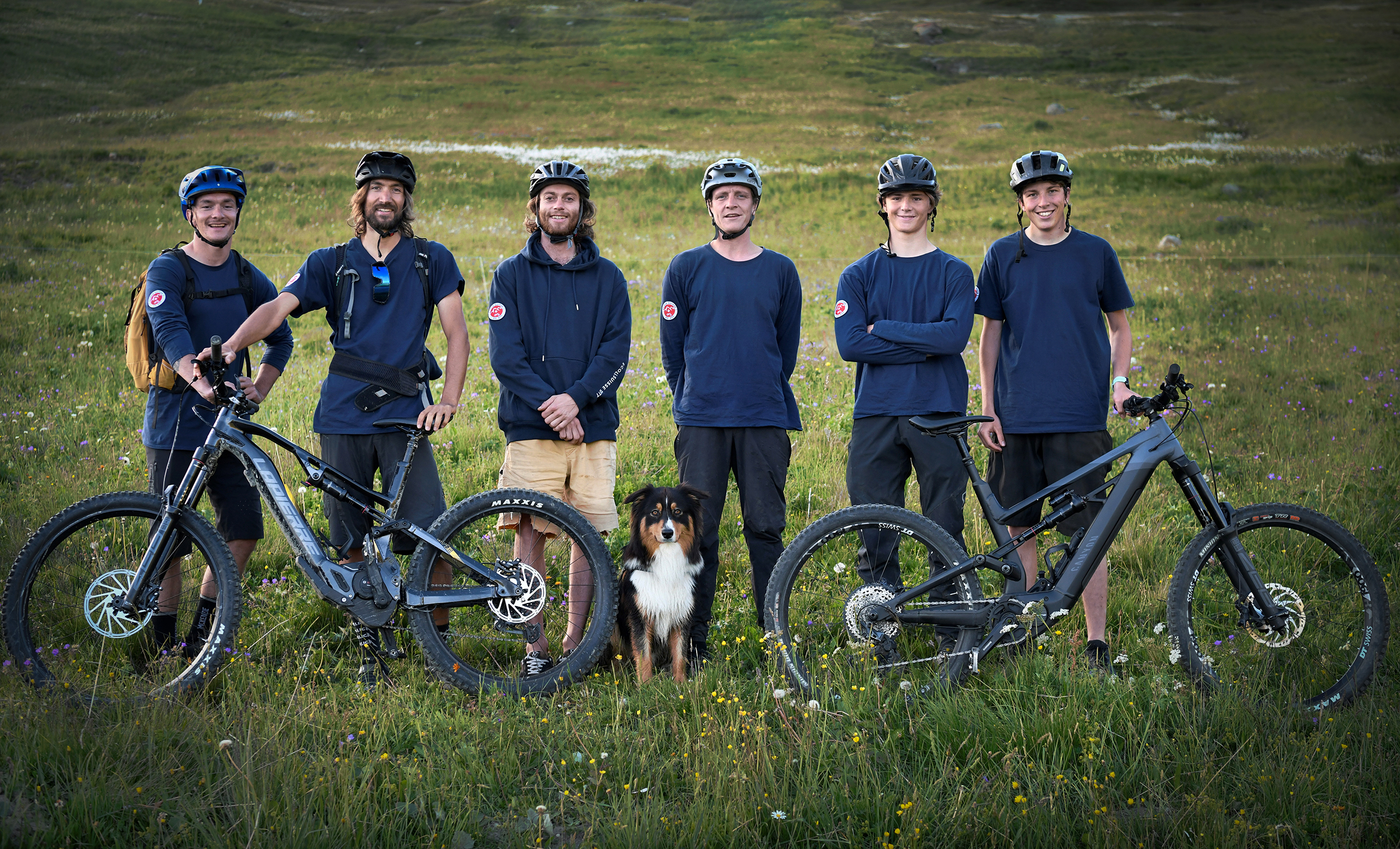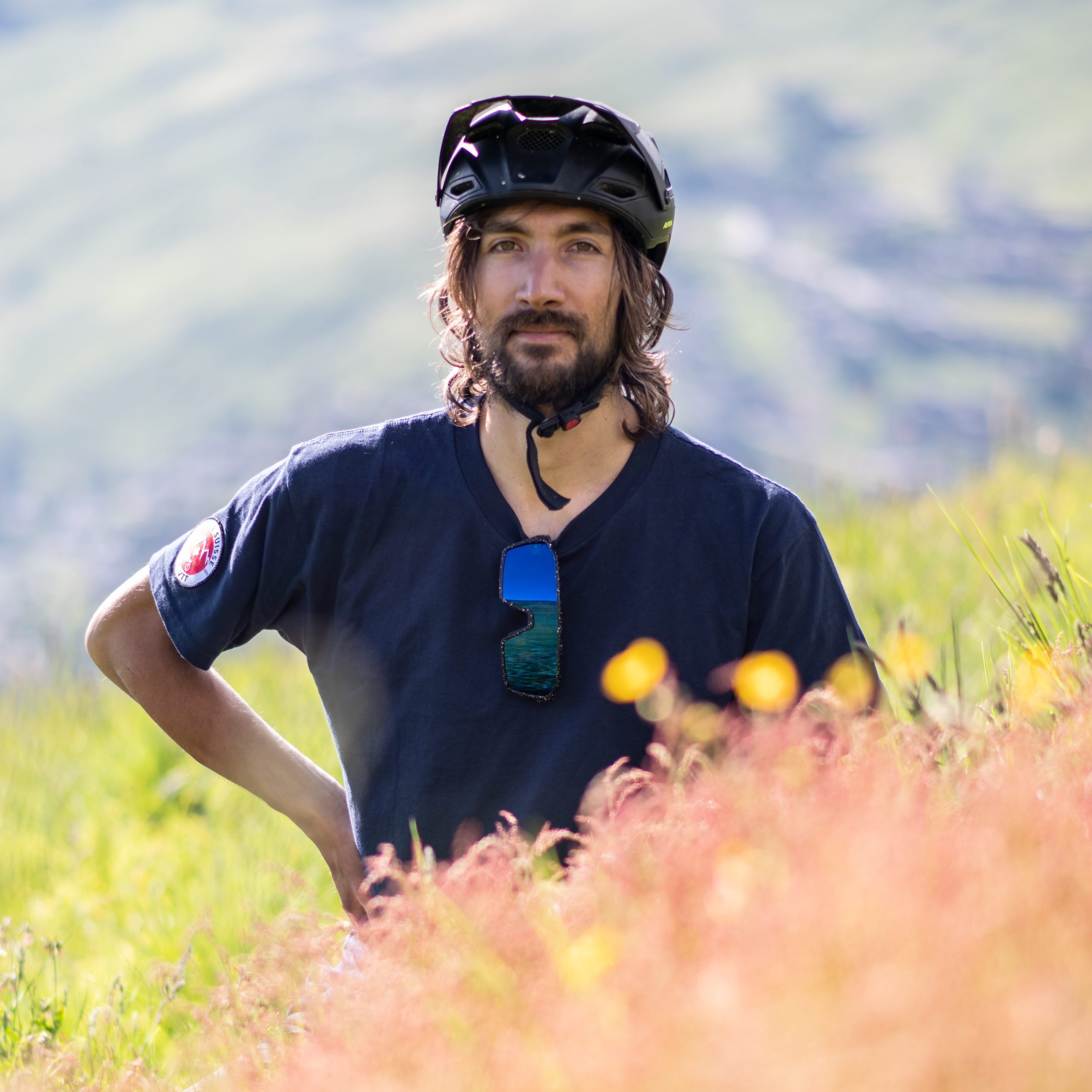 Yann Rausis
Age : 28
Nationality : Switzerland
Graduated as a Guide in 2017
Favourite sport : Enduro
The quiet force, Yann is a calm guide. Motivator, finisher and a real quiet force, Yann will encourage you, give you confidence and feed your spirit. The perfect adventure companion!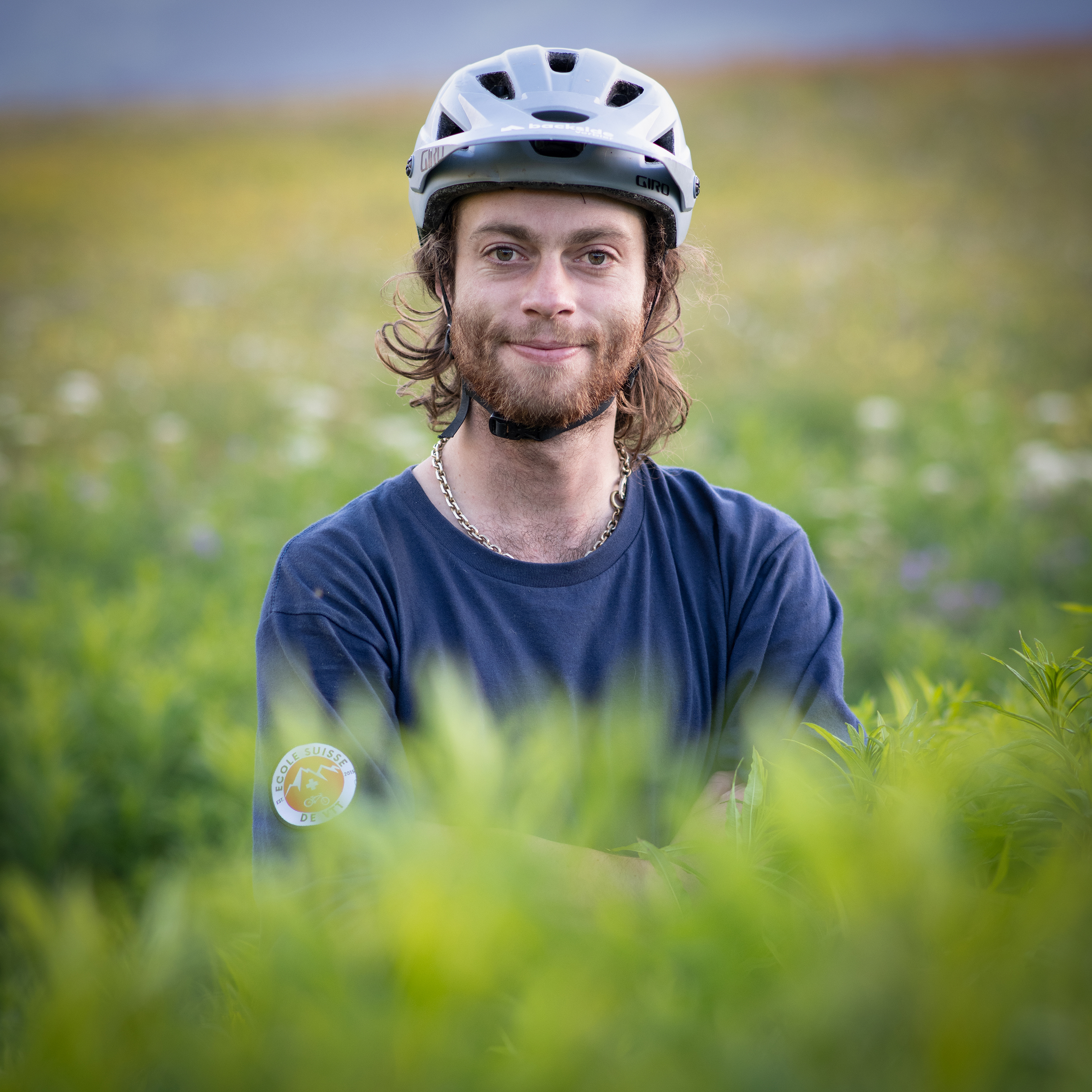 Carl Renvall
Age : 26
Nationality : Switzerland
Graduated Guide in 2020
Favourite sport : Freeride
A smiling personality full of joy, Carl will brighten up your day, motivate your group, but also help you discover every corner of Verbier... and even the locals will be surprised!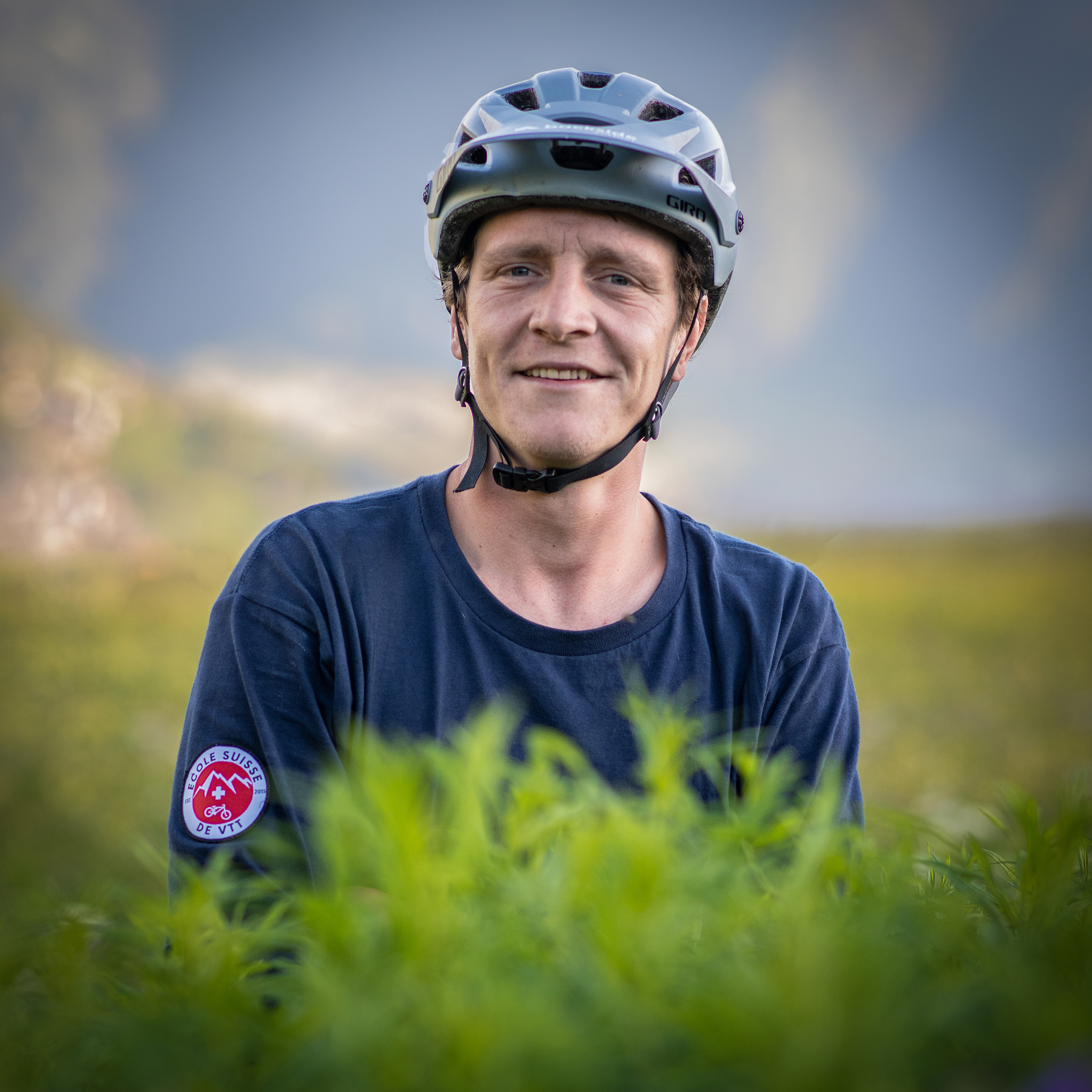 Theo Cheli
Age : 28
Nationality : Switzerland
Graduated Guide in 2017
Favourite practice : Slope Style, DH
Always ready to pounce, whether it's to launch himself down a slope, motivate the troops, or offer his help, Theo is the perfect companion to share dynamic and stimulating days.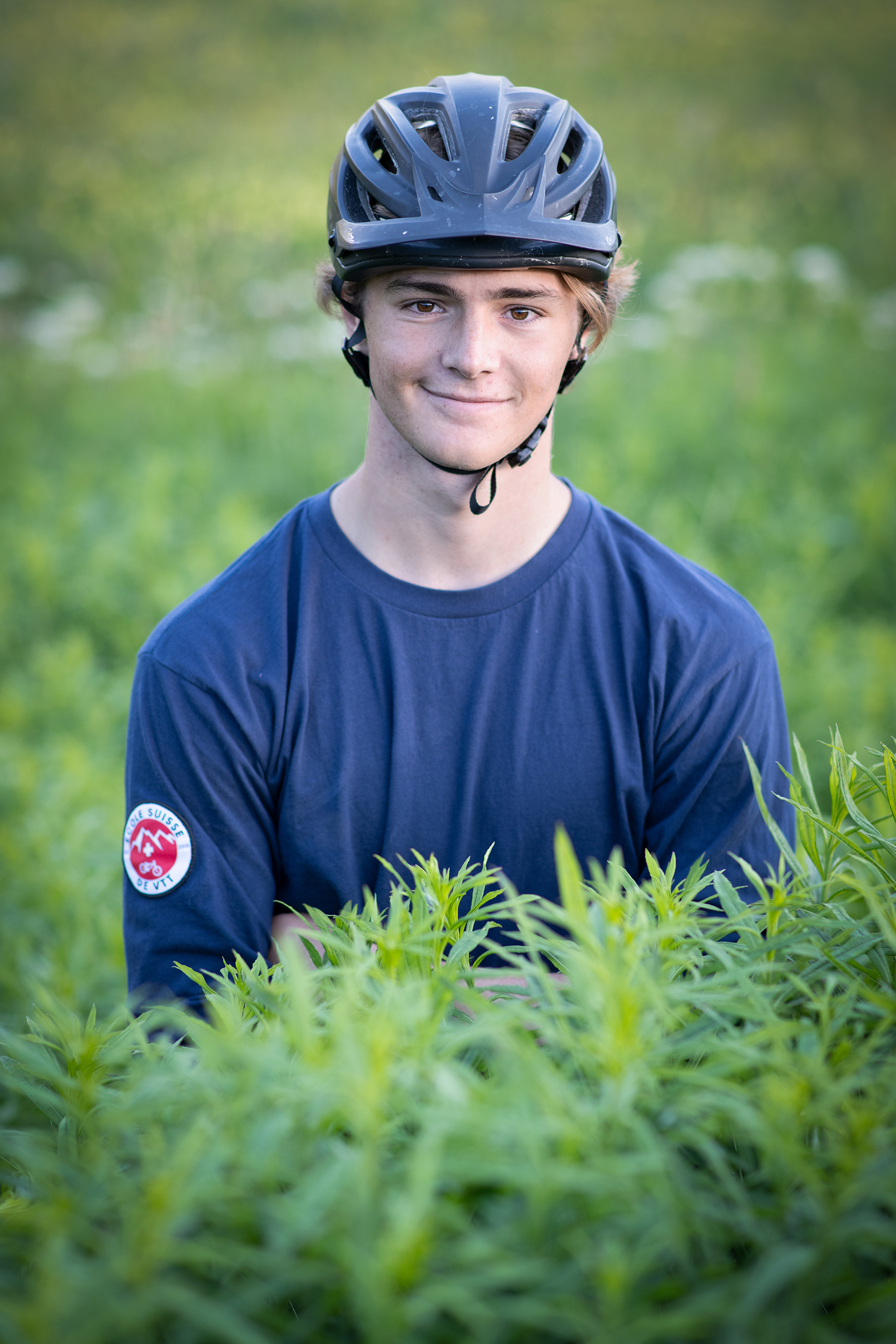 Alex Williams
Age : 17
Nationality : Switzerland
Graduate Guide in 2022
Favorite practice : DH
Alex Williams is an experienced mountain biker and a regular in DH competitions. At his young age, he has already proven himself in the European and Swiss mountain bike cups, and continues to surpass himself season after season.
He will teach you the basics of mountain biking to become as good as he is!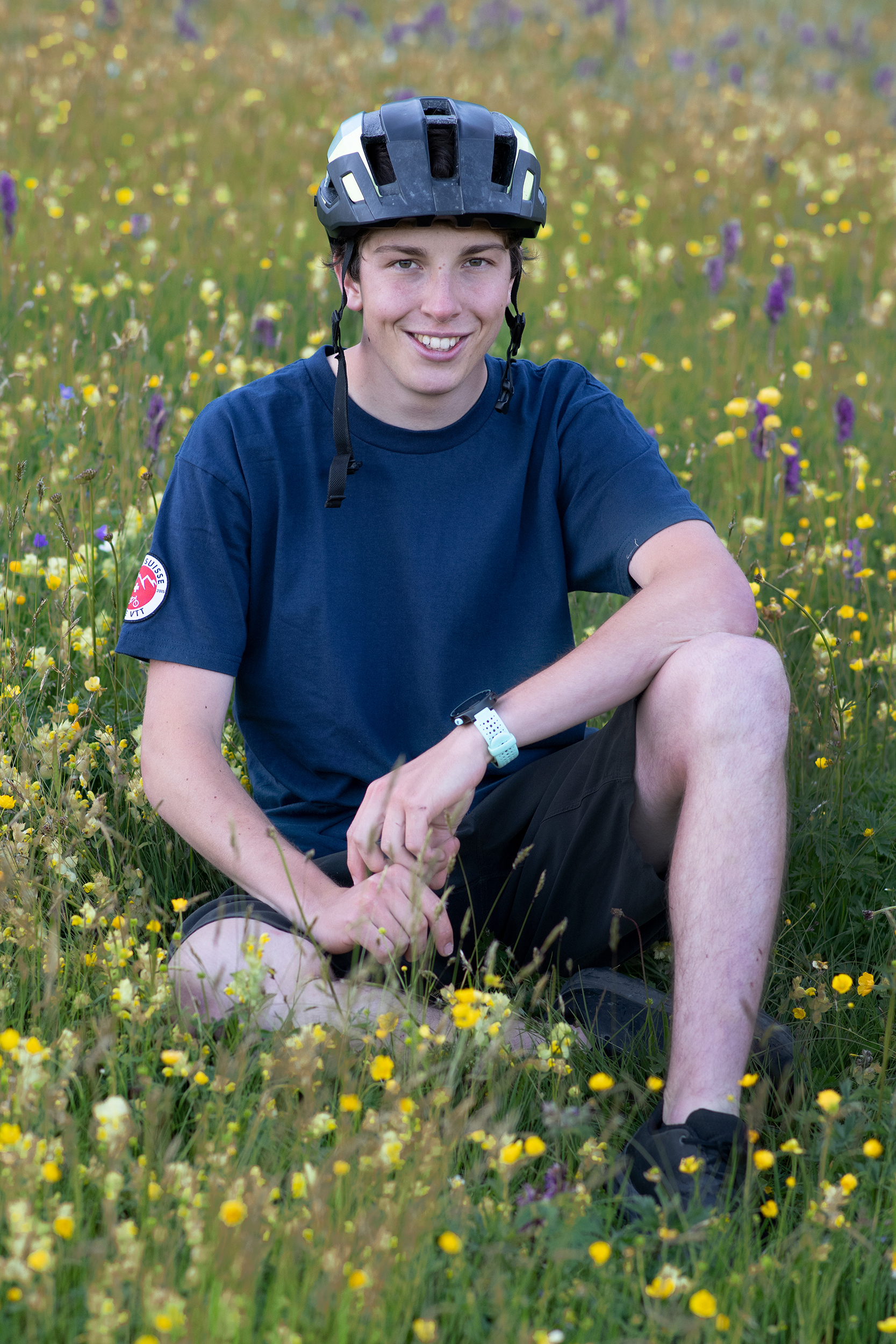 Ismaël Moulin
Age : 19
Nationality: Swiss
Graduate Guide in 2022
Favourite practice: Enduro
Ismaël Moulin is a young local from the Val de Bagnes who is passionate about enduro and downhill. A future student in mechanics, Ismaël is a versatile and talented young man who will be able to inspire you with the freshness of his passion for mountain biking.
Auguste Métille
Age : 26
Nationality : Switzerland
Graduate Guide in 2020
Favourite activity : E-bike
Auguste is an enthusiastic guide and a passionate mountain biker. He will be able to supervise your group perfectly so that your outing takes place in a good mood and in a smooth manner.
The Swiss Mountain Bike School also provides specific training in riding: learning how to master jumps and banked turns in a Bike Park.
Depending on where you book, you will be assigned a mountain bike guide/instructor from the chosen region who will contact you to arrange the final details of your mountain bike trip or course. Unfortunately, at the moment, there is no method of learning, no pedagogy around mountain biking. That's why the Swiss Mountain Bike School offers a unique method of riding and learning jumps. We start by transmitting a perfect technique at a standstill or at a very low speed, then we increase the speed little by little, at the beginning on blue category obstacles (adapted to beginners) and then by increasing the difficulty little by little until the black category obstacles (more adapted to advanced bikers).
In the course of this learning process, and thanks to our method, we can identify shortcuts and similar learning movements. All our guides are trained to pass on this method to the clients of the Swiss Mountain Bike School.
The Swiss Mountain Bike School offers Swiss Cycling Guide trained and certified guides, available all over Switzerland and all year round. Here is a map of all the areas or Bikepark where we offer mountain bike guides and instructors.